Six Sigma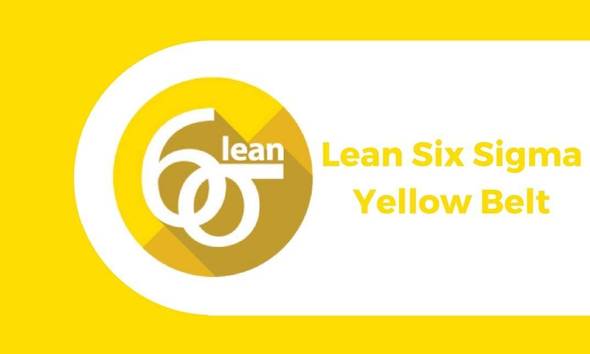 Lean Six Sigma Yellow Belt Certification
Lean Six Sigma Yellow Belt Certification
Six Sigma Yellow Belt Training and Certification program at ACLM shall involve a detailed understanding of the different concepts and tools used in Six Sigma methodology.
The world over, organizations seeking better ways of improving their profitability have adopted Six Sigma Yellow Belt because of its ability in giving quick tangible results.
Six Sigma Yellow Belt Body of knowledge and practice in their day to day working.
Six Sigma methodology is applicable to all business and its functions.
This Program is launched for individual as well as Corporate Training
The certification criteria for Six Sigma Yellow Belt at ACLM
1) Attending training session with > 90% attendance
2) Completion of the online final exam with 80% threshold.
Post the completion of Six Sigma Yellow Belt Certification, candidate confidentiality will have following skills.
Knowledge of Six Sigma Yellow Belt Methodology
Application and good understanding of Tools & Template


Salient features of Six Sigma Yellow Belt Training
Instructor-led Training
Weekend Batch to accommodate working professional requirement.
Training duration –20 Hrs
Yellow Belt will also have 2 Capstone projects for their reference in future.
Excel template of basic Quality tools
Any time support.
Who can Attend?
Any person who is interested in building his/her career can apply for Six Sigma. Since there are no constraints, people from any industry can apply for Six Sigma Yellow Belt certification.
The applicant wants to increase their employability.


Body of Knowledge: Six Sigma Yellow Belt Course
Introduction of Quality evolution, Six Sigma history & Six Sigma Methodology
Various roles and responsibility in Six Sigma implementation
Basic Measurement (Mean. Median, Mode, Standard Deviation, Quartile)
Understanding DPU, DPMO, RTY
Different types of process maps.
Understanding voice of the customer, Kano model of customer satisfaction
Types of data, data collection plan, Scales
Concept Brainstorming and various methods of Brainstorming
Basics of Sampling
Understanding Common cause and Special cause of variation
Understanding Pareto Chart
Understanding Histogram and Bar Graph
Understanding Cause and effect diagram.
Understanding Run Chart and Control Chart
Basic of Lean Philosophy
Understanding Waste
Participant will get at the end of the program.
Certificate of "Certified Lean Six Sigma Yellow Belt"
Certificate on Excel proficiency
They become the part of ACLM Yellow Belt community.