Power Plus Courses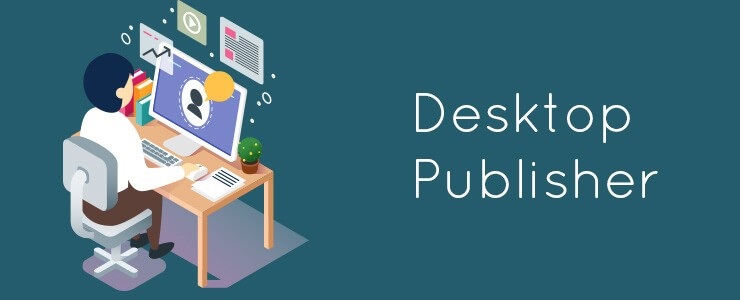 DTP Course: Certificate in Desktop Publishing
DTP Course Duration : 80 Hours - (Theory: 25 hrs + Practical: 55 hrs)
Why DTP Course has so much importance?
DTP Course has very vital role in a professional career. We are in the world where the showcasing is a very important as well as getting essential. We may have seen various advertisements in newspaper, holding boards, glow sign, handouts even in TV and cinemas also.
Everyone wants to promote their services or products in an effective manner. Not only the promotion of products and services, sometimes information in form of booklets, handbooks, prospectus etc. are also needed for better understanding and delivery of services. A person with good knowledge of designing such articles is very much in demands especially by the advertising and publishing industry.
Want to explore other course too?
Want to purchase DTP Softwares for your organisation or for yourself?
Program Outline
1. MS Paint
2 Photoshop
3 PageMaker / Indesign
4 Coral Draw 20
5 Project work
Topics Covered under DTP Course
The objective of the course is to provide the participants understanding of the techniques essential to build their career in desktop publishing using suitable hardware and software tools. This course offers a range of topics of immediate relevance to industry and makes the participants exactly suitable for DTP Industry.
About the limits of MS Paint Presentation and setup of user interface and help Open and save an image Knowledge of available file types (JPG, TIFF, ICO, PNG, GIF…) Set opened image as desktop wallpaper Display options (zoom, miniature, grid, etc.) Define or resize the size of an image (nonfunctional transparency) Drawing tools overview Colors selection with right click/left click in the palette Copy/Paste from selection with or without transparency Insert an external image in a composition Colors number selection and color inversion
DTP Course: Adobe Photoshop
Getting Acquainted with Photoshop Basic Image Manipulation Color Basics Painting Tools Brush Settings Making Selections Filling and stroking Layers Advanced Layers Text Drawing Using Channels and Masking Manipulating images Getting to know the work area Using Adobe Bridge Basic Photo Corrections Retouching and Repairing Working with selections Layer Basics Masks and channels Correcting and enhancing digital photographs Topographic design Vector drawing techniques Advanced Layer techniques Vector Composting Creating Links within an image Creating rollover web visuals Animating GIF images for the web Producing and printing consistent color
DTP Course: Pagemaker / Indesign
Getting Started with PageMaker, PageMaker Interface Creating a New Document Managing Document Layer, Creating & Editing Text, Working with Edit Story Managing Text as an Object Working with Text and Graphics, Using Graphics Applying Colors to Graphics, Framing Graphics, Cropping and masking Graphics Working with Layers Working with Master pages, Working with Plugins, Using Text Wrap Using Advanced Features Creating a PDF Document in PageMaker Working with Data Merger Using Scripts Using Object Linking and Embedding Color Separation Capabilities, Printing
DTP Course: Corel Draw 20
Getting started with Corel Draw Introduction to Corel Draw Features of Corel Draw, Corel Draw Interface, Tool Box Difference between Adobe Illustrator & Corel Draw Common Tasks Drawing and Coloring, Selecting Objects, Creating Basic Shapes, Reshaping Objects, Organizing objects, Applying color fills and Outlines, Mastering with Text, Text Tool Artistic and paragraph text, Formatting Text, Embedding Objects into text Wrapping Text around Object, Linking Text to Objects Applying Effects, Power of Blends Distortion, Contour Effects, Envelopes, Lens effects Transparency, Creating Depth Effects, Power Clips Working with Bitmap Commands, Working with Bitmaps, Editing Bitmaps, Applying effects on Bitmaps, Printing Corel Draw – Web resources, Internet Tool bar, Setting your webpage, Exporting files, Creating buttons with rollover effects
Project Work under ACLM's DTP Course
Design Process
Designing Aids
Printing and presentation
Who Should Attend the DTP Course
An Individuals / Professionals / housewives or anyone who wish to gain good knowledge on Graphics, Printing and Designs
Best options to opt for fine art candidates
Best course for all Freshers looking to start career into IT field.
Pre-requisites for a DTP Course
Basic knowledge of Computer
Preference will be given to the candidate who have done English / Hindi Typing
Laptop / Notebook with good configuration and high storage systems
Books, Paper, Pencil, Notebooks
Key Takeaways on completion of DTP Course
Strong magnitude on Entire Desktop Applications
More than 50+ design options
Free Design bundle templates worth Rs. 50,000/- to start your own work instantly
Upgraded CV with resume boosting services
Interview clearance tips and ideas
Expertise of Graphics & Animation
Delivered 500+ projects in Government & Corporate
Designed creative frameworks for various organisations
20+ experience in the same field
Certified Adobe Expert