Six Sigma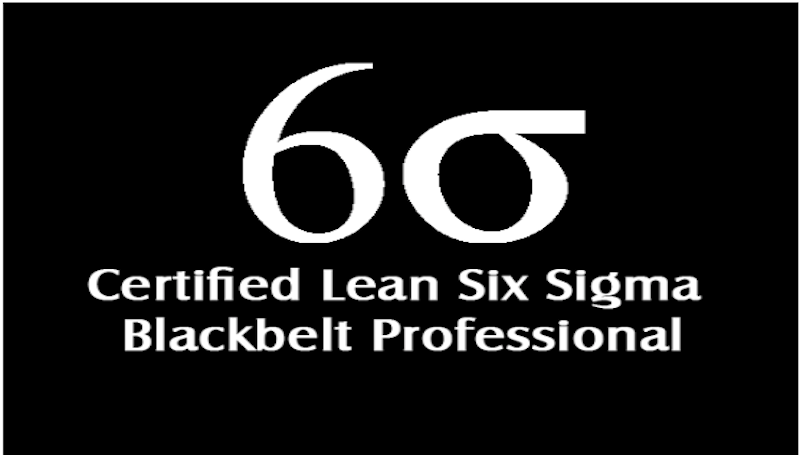 Lean Six Sigma Black Belt Certification
Lean Six Sigma Black Belt Certification
Six Sigma Black Belt Training and Certification program at ACLM shall involve a detailed understanding of the different concepts and tools used in Six Sigma methodology along with hands-on practice on analysis and application of various six sigma tools.
The world over, organizations seeking better ways of improving their profitability have adopted Lean Six Sigma because of its ability in giving quick tangible results.
Lean Six Sigma Black Belt Certification program is 02-way learning program designed in such a way that participants can learn the Lean Six Sigma Body of knowledge along with hands on experience on capstone project.
Lean Six Sigma methodology is applicable to all business and its functions. So, training can be attended by any professionals irrespective of the function. We emphasize the approach of leaning and completing the one phase and move on to the next phase of DMAIC.
This Program is launched for individual as well as Corporate Training
The certification criteria for Six Sigma Black Belt at ACLM
1) Successful completion and approval of 1 Lean Six Sigma Black Belt projects 
2) Completion of the online final exam with 80% threshold.
Post the completion of Lean Six Sigma Black Belt Certification candidate confidentiality will have following skills.
Knowledge of Lean Six Sigma Methodology
Knowledge of Statistical Tools
Application and good understanding of Minitab
Change Management
Salient features of Lean Six Sigma Black Belt Training
Instructor-led Training
Weekend Batch to accommodate working professional requirement.
Training duration – 80 Hrs.
Black Belt will also have 5 Capstone projects for their reference in future.
Standard project templates
Excel template of basic statistical tools
Any time support.
Who can Attend?
The applicant must have earned a Green Belt prior to applying for the Black Belt certification. (If they are fresher then can attend Green Belt Certification from ACLM)
Any person who is interested in building his/her career can apply for Lean Six Sigma. Since there are no constraints, people from any industry can apply for Lean Six Sigma Black Belt certification.
The applicant wants to increase their employability.
Body of Knowledge: Lean Six Sigma Black Belt Course
Introduction of Quality evolution, Six Sigma history & Lean Six Sigma Methodology
Various roles and responsibility in Six Sigma implementation
Project Identification, prioritization and identifying improvement opportunity.
Six Sigma Project roadmap and DMAIC Cycle
Project management approach and Change Acceleration Process (CAP)
Define phase steps and tollgates.
Process mapping concepts, various types of process maps and process of making various types of process maps.
Understanding voice of the customer, CTQ drill down, Kano model of customer satisfaction
Concept of measure phase, Understanding DPU, DPMO, RTY etc.
Types of data, data collection plan, Scales
Concept of Measure of central tendency and dispersion
Understanding Central Limit Theorem
Concepts of measurement System analysis (Accuracy, Precision, Linearity, Repeatability, Reproducibility
MSA for continuous and discrete data
Sampling methodology
Understanding descriptive statistic and tools
Understanding FMEA
Seven basic quality tools.
Understanding of various tools and application using templates (Pareto, Run Chart, Histogram, Bar graph, Quartile etc.)
Understanding concepts of Inferential statistics
Understanding various distributions
Understanding process capability concepts, long term and short-term capability
Concept of Short-Term, Long-Term Process Capability and assessment of Sigma level
Understanding Hypothesis testing, Application of hypothesis based on data type
ANOVA, Chi Square test, Point and interval estimation.
Sampling methodology and decide sample size.
Regression and types of regression
Understand benchmarking concepts and various types of benchmarking.
Understanding conventional experiment and design of experiments
Solution design and implementation
Understanding Lean philosophy
Types of Waste, JIT, Heijunka, Jidoka concept, VSM, Poke Yoke, Kaizen concepts
Understanding Control plan and improvement sustenance approach
Understanding various types of control charts
In depth understanding of Minitab and application of various tools using Minitab
Basic concept of DMADV, DMADOV, DFX
Approach on best practice
Understanding Reward and recognition
Participant will get at the end of the program.
Certificate of "Certified Lean Six Sigma Black Belt"
Certificate of Lean Practitioner
Certificate on Excel proficiency
Certificate of Statistical tools using Minitab
Certificate on Power BI proficiency
They become the part of ACLM Black Belt community.
Training & Certification will help participant/Organization-  
Drive Lean Six Sigma culture in the organization
Certified professional will help organization to improve customer satisfaction
Certified professional will have more Analytical and Innovative in approach
Help organization to improve profit by improving Efficiency & Effectiveness
Develop capability for data driven problem solving approach
Certified Professional will be able to identify and executive project to drive performance
Guide team members for relevant data collection, analysis and inference
Enhance their project management techniques
 Certified professional will have more opportunities on employability